Volunteer Shari Englund exudes the kindness and competence that all of us strive to imitate. Her care and enthusiasm for refugees and immigrants from across the globe began even before she stepped into the Beginning English classroom. As most learners don't drive, she makes multiple stops on her way in to pick up individuals and families at their homes. With the warmth of a good friend, she drives them to the library and shepherds them into the classroom.
Attentive and energetic, Shari makes each person feel special and welcome during our 2 hour class. She seats herself where she can help the most: guiding newcomers in writing the alphabet, taking advanced students for reading lessons, keeping little children busy while parents practice phonics or pronunciation.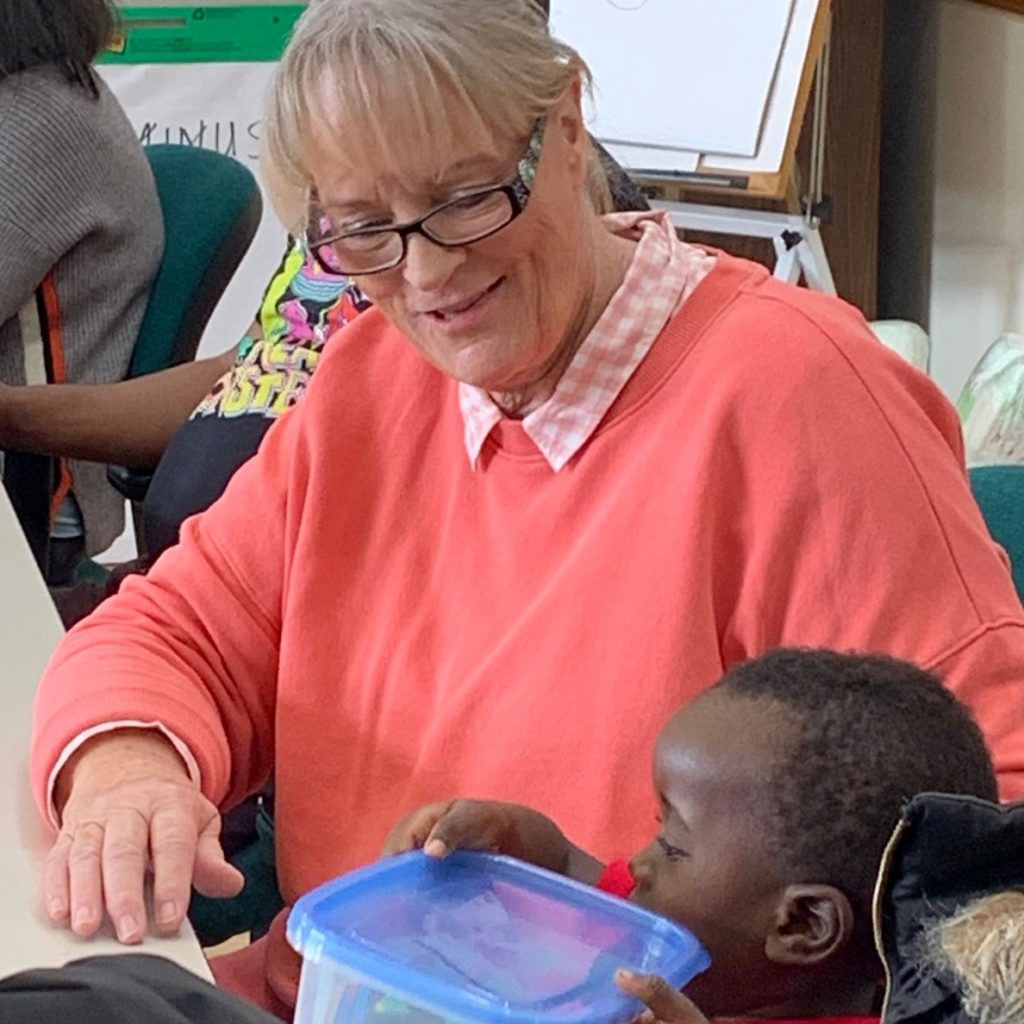 But she also does so very much more! She adjusts to the changing pace of the class and is quick to help dramatize lessons in banking or shopping or weather. Always warm and attentive, Shari is game for anything and everything. Shari is simply a marvel. The Literacy Council is so lucky to have her!Thank you so much for everything you do Shari!