Our board members are committed to the cause of literacy and are passionate about growing the success of the organization. They bring their expertise in management, finance, education, marketing, legal, human resources, and event planning. Board members have the following responsibilities:
Attend monthly board meetings:
Third Friday of the month
11:30 am to 1:00 pm
Oshkosh Public Library
(lower level meeting room or zoom)
Participate in board committees.
Actively participate in Spellbound for Literacy, the annual fundraising event, and other fundraising efforts.
Attend and actively participate in the organization's events.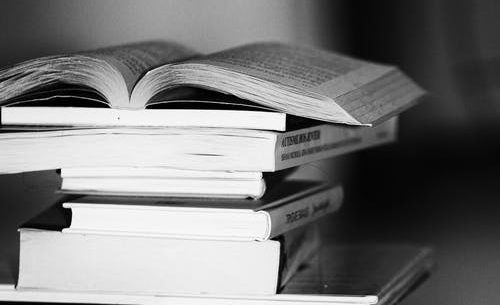 Officers:
President
Judi Long
Affiliation: US Bank Manager
Vice President (Position vacant)
Treasurer
Lisa King Gehrke
Affiliation: Retired Chemical Engineer, Business Person, Piano Teacher; and WALC Tutor
Secretary
Kim Hoffman
Affiliation: Oshkosh Public Library Liaison
Co-Chief Policy Officer
Randy Fieldhack
Affiliation: Faith Technologies, Inc.
Board Members:
Dr. Elizabeth Alderton
Affiliation: Associate Dean, College of Education and Human Services, UWO
Sue Neitzel
Affiliation: Retired, Director Emerita, University of Wisconsin Oshkosh
Donna Nelson
Affiliation: Director ArtsCore, University of Wisconsin Oshkosh
DJ Nichols
Affiliation: VP, Assistant General Counsel, Great Wolf Lodge
Lindsay Roake
Affiliation: Vice President of the Northeast Wisconsin Chinese Association
Jeff Schettl
Affiliation: Retired, Oshkosh Corporation
Chuck Self
Affiliation: Retired, Sumnicht & Associates LLC
Marcia Steele
Affiliation: Chairperson of Winnebago County Democratic Party; Retired LPN
Jody Wallace
Affiliation: U.S. Bank HR Business Partner
Amy Weeks
Affiliation: Amcor
Our Vision:
Through our influence, the Winnebago area will be known for valuing, promoting, and supporting literacy so that our residents achieve sustained independence and truly thrive.

Our Mission:
Strengthen our diverse community by developing and delivering free learner-centered literacy programs for adults and their families.

Our Values:
WALC is grounded in a Value System in which we believe deeply and with which we strive to uphold in every act and decision we make. An engaged, compassionate and literate community is grounded in equality, mutual respect, and teamwork. We create opportunities for sustained independence by promoting self-worth and fostering family well-being through life-long learning.

Strategic Action Plan Goals:
Goal # 1: Make the community aware and supportive of WALC and its mission.
Goal # 2: Provide and expand learner-centered programming throughout Winnebago County.
Goal # 3: Increase funds in a strategic manner to ensure the long-term viability of WALC.
Goal # 4: Strengthen the structure of WALC to minimize gaps in our ability to provide quality services.