COVID-19 Response: WALC offices are now open on a limited basis by appointment only. Contact Anna at 920-573-5507 for assistance. Get COVID-19 updates from the City of Oshkosh and Winnebago County.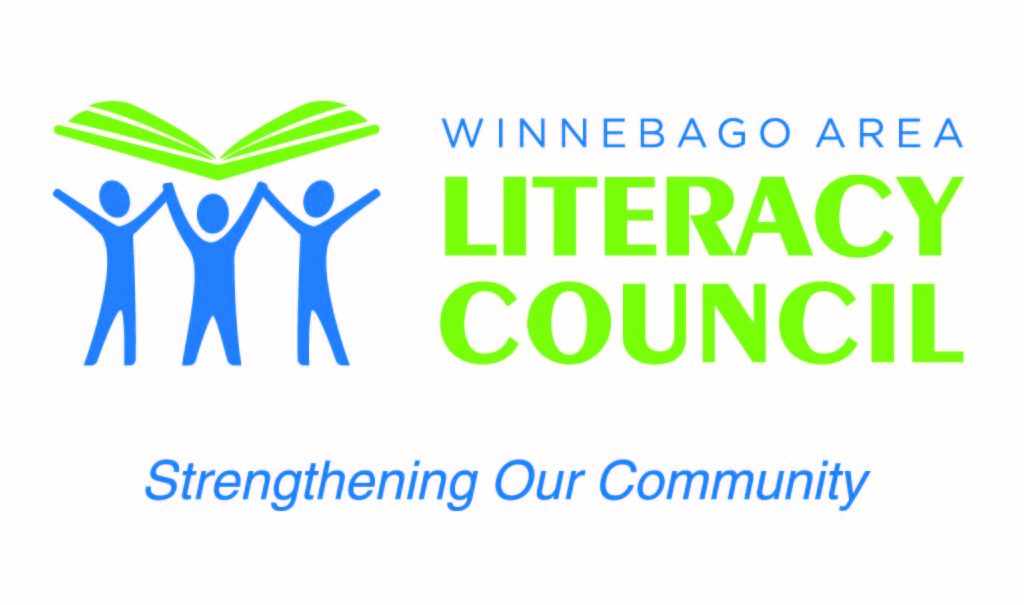 The Winnebago Area Literacy Council (WALC) strengthens our diverse community
by developing and delivering free learner-centered literacy programs for adults and their families.

GivingTuesday 2020
Hello WALC supporters!
Once again, we will be participating in GivingTuesday this year! As many have had to adapt and overcome the many challenges that 2020 has brought, we are no exception. Providing our life-changing services has become more difficult as we now find the need to go virtual. With that also comes the need for new technology, training, and communication methods. This GivingTuesday we are asking for your help to overcome these new challenges together so we may continue our invaluable mission. Please consider a monetary donation or your time as a tutor.
In this time of uncertainty, there is a fundamental truth that gives us hope – that together we can do extraordinary things. Join us in strengthening our community and let us rally together to knock down the barriers to literacy!
New and exciting this year! We have 2 extremely generous donors that will match every dollar!
On GivingTuesday, December 1st, every dollar donated will be matched from our first generous donor.
From GivingTuesday to December 11th, our second generous donor will match every dollar for repeat donors and DOUBLE the match for new donors!
Do not forget that if you give through Facebook on GivingTuesday, they may also match your donation. That means your contribution has the chance to TRIPLE or even QUADRUPLE its worth!
To donate by check, kindly address it to the Winnebago Area Literacy Council located at 106 Washington Ave, Oshkosh, WI 54901. 
Here are the details:
What
GivingTuesday is a global generosity movement that unleashes the power of people and organizations to transform their communities and their world. It was created in 2012 as a simple idea: a day that encourages people to do good. Over the past seven years, this idea has grown into a global movement that inspires hundreds of millions of people to give, collaborate, and celebrate generosity.
When
GivingTuesday is held annually the Tuesday after Thanksgiving. This year it will be on December 1, 2020.
How
Participating in GivingTuesday is about joining a movement for generosity, and there are so many ways to do that. Whether you give your voice, goods, your time, or your money, being generous is a way to fight for the causes you care about and help people in need.
If you have not already, please like our Facebook page for upcoming important messages and to see how your help makes an everyday difference! Remember, becoming a tutor for an adult learner is another way to help as well!
AS A REMINDER: The federal stimulus CARES Act gave taxpayers an incentive to help those in need during the pandemic crisis: an above-the-line $300 charitable income tax deduction.
In 2020, non-itemizers can claim up to $300 in an above-the-line income tax deduction for monetary donations made this year. For those who take the standard deduction on 2020 returns filed in 2021, if you gave up to $300 to charities, you can claim a $300 tax break in addition to the standard deduction ($12,400 for individuals and $24,800 for married couples filing jointly).
Learn more at www.givingtuesday.org or contact Tom Perry at perry@winlit.org.
Thank You for all of your help!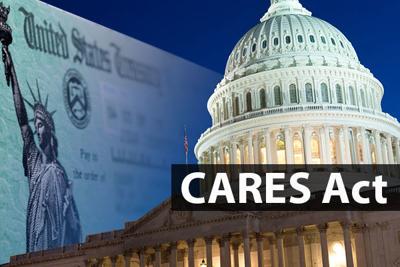 Did You Know? The Coronavirus Aid, Relief, and Economic Security (CARES) Act provides tax relief for charitable donors.
New Deduction: Allows up to $300 per taxpayer ($600 for a married couple) in annual charitable contributions. This is available to people who take the standard deduction and is an "above the line" adjustment to income that will reduce a donor's adjusted gross income (AGI), and thereby reduce taxable income. A donation to a donor advised fund (DAF) does not qualify.
New Charitable Deduction Limits: Individuals that itemize can elect to deduct donations up to 100% of their 2020 AGI (up from 60% previously). Corporations that itemize may deduct up to 25% of taxable income (up from 10% previously. The higher deduction does not apply to donations directly to a DAF.
Consider making a charitable donation today to continue strengthening our community! DONATE