Volunteers are the vital backbone of our organization. They allow us to deliver free learner-centered literacy services to adults and families in our community. We currently serve more than 180 individuals through a variety of programs, but still have more on our wait list who need your help.
or call/text our Volunteer Coordinator at: 920-573-5507
We provide individualized tutor training and ongoing support throughout your experience with us. If teaching or tutoring isn't your strength, we have many other ways for you to get involved with spreading literacy! No matter your availability, prior experience, or personal interest, we have an opportunity for you: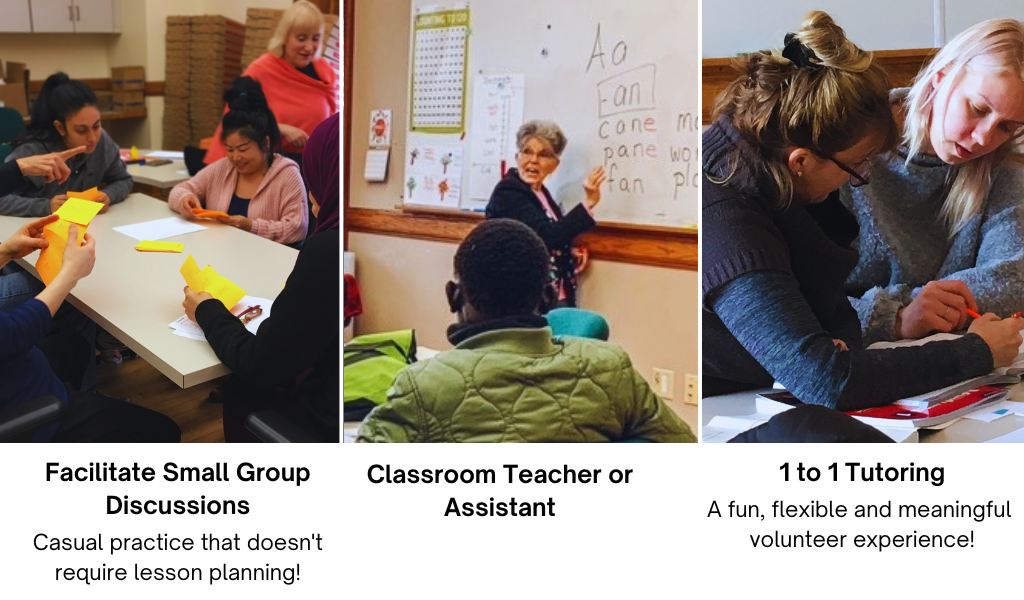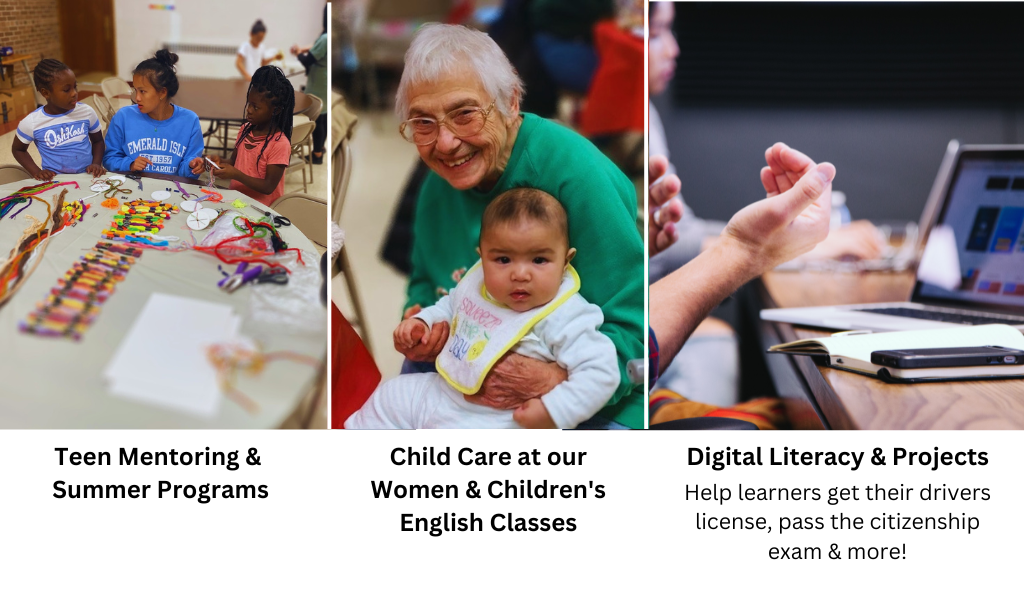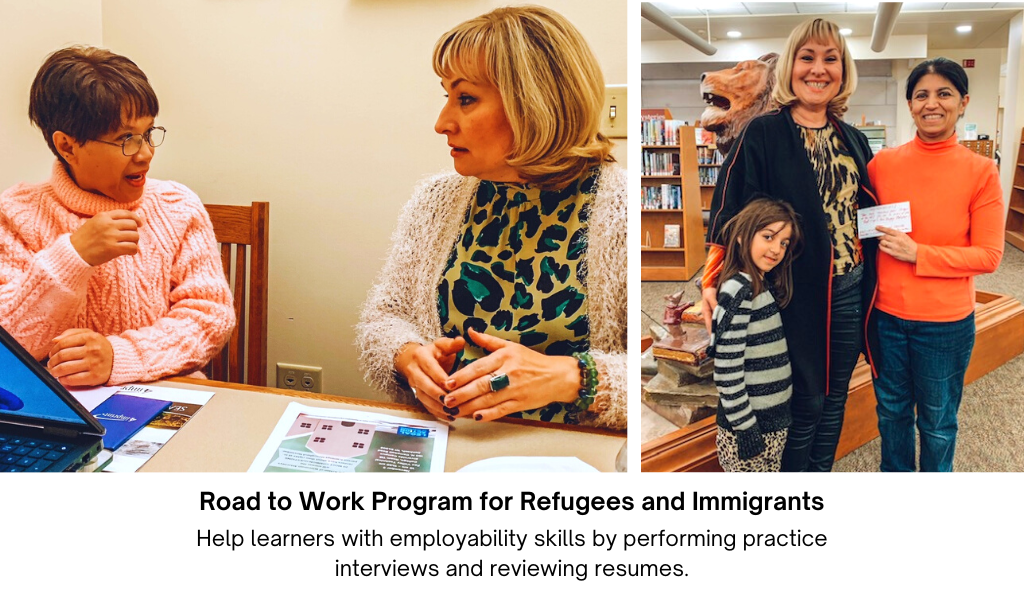 Thank You For Your Interest!
Your support helps us achieve our mission to strengthen our diverse community by developing and delivering
free learner-centered literacy programs for adults and their families.
or call/text our Volunteer Coordinator at: 920-573-5507